How CompuCycle functions to improve Reverse Logistics for ITAD
While forward logistics improve the movement of goods from producer to consumer, reverse logistics optimizes the movement of goods from consumer to producer. This typically involves warranty collection, value recovery, repair, redistribution, product recalls, used components, and replacement materials for refurbishment, service, or contract returns, along with end-of-life recycling. Generally, reverse logistics contributes between 3% and 15% of total revenue as a part of IT asset management services offerings.
No firm is immune to the draw of information technology systems and technology usage in the workplace. Additionally, a typical computer's speed and data storage capacity double every year. This results in one outcome: previous systems and pieces of technology become obsolete almost immediately upon purchase.
As a result, you may be able to recoup some of your investment if you return the product to the vendor or original equipment manufacturer when you acquire new goods and refurbish current equipment. Additionally, you will be subject to significant environmental and regulatory constraints with IT asset management services when disposing of such systems, referred to as IT Asset Disposition/Disposition (ITAD).
The Impact of Reverse Logistics 
With reversed logistics, the returned product might be a threat or an expense if it differs from the original. Large organizations are finally acknowledging the need for ITAD due to this extra complexity and the regulatory compliance issues that go along with it. ITAD is especially advantageous to large organizations in that it enables them to become more environmentally conscious because of their growing emphasis on corporate responsibility. Since more supply chain companies and ITAD providers partner to improve end-of-life recycling processes, you may expect to see IT asset management services providing remanufacturing, refurbishing, recycling, reuse, and asset recovery strategies.
A two-pronged approach adopted by CompuCycle involves securing both the personal details of employees and customers and company proprietary information.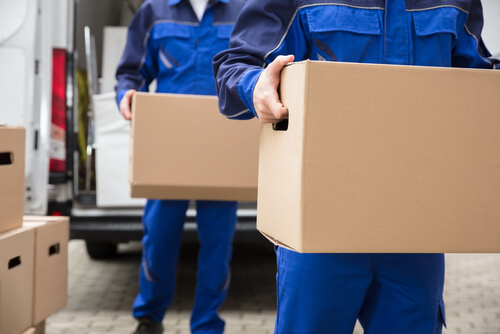 – Having a firm grasp of the data storing method.
– Implementing a thorough and verifiable data deletion procedure.
Physical asset control begins at the time of disposition. A variety of logistics techniques can be employed to mitigate this risk, depending on the sensitivity of the data and the extent of investment the organization makes in physical protection. The IT asset management best practices involve implementing physical control methods as a part of IT asset management services entails engaging external expertise to perform data erasure before enabling data storage devices to vacate the building.
A second physical control option is complete chain-of-custody shipping. Control and disposition of personal communications and leisure devices such as mobile phones and tablets that may hold critical company data are essential evolving pieces of this risk mitigation strategy.
Implementing a robust ITAD strategy in place
The safe and appropriate erasure of data storage devices differs according to their nature. Cellular phones, tablets, and classic information technology devices such as PCs and laptops are all included. At CompuCycle, we measure physical destruction for dysfunctional devices or media that cannot be effectively deleted. And this also becomes a part of our data erasure strategy.
The diverse operating systems of mobile phones and tablets oblige implementing unique techniques to ensure that data is properly erased. Additionally, our IT asset management services also provide implementing verification measures to ensure that all storage media is entirely and efficiently deleted.
In recent years, new certification schemes like R2 (responsible recycling) have eased the process of screening potential ITAD providers for environmental compliance. While these certification programs serve as a starting point for vetting providers, they should not be utilized as the only means of assessing the environmental and health compliance concerns associated with selecting an IT asset disposition vendor.
Our experts also establish a mechanism for communicating the company's internal health and compliance goals and KPIs to the vendor delivering ITAD services. Metals found in electronic equipment, such as lead and mercury, constitute some of the most dangerous elements that many businesses will dispose of. Assuring that this is completed appropriately and thoroughly documented is critical. Being a frontrunner in Houston who looks to greenify client operations, our end-of-life IT assets services comes with a compliance package that addresses the majority, if not all, of the first screening questions.
Ensuring Legal & Environmental Compliance
ITAD is a risk management strategy that considers both legal and environmental issues. Depending on federal, state, and local rules, you may not be able to dispose of certain pieces of IT technology in conventional landfills, and a significant portion of your existing systems may need to be recycled. Moreover, your hard disks and other information technology equipment may hold personally identifiable and confidential information about customers.
This information could be financial, health-related, or otherwise private. Failure to comply with such regulatory agencies could result in severe fines for your firm.
We promote reverse logistics for ITAD solutions as a part of IT asset management services that adhere to all applicable rules. CompuCycle is certified to assure compliance with these criteria. Among the most frequently obtained certificates are the following:
ISO 9001:2008
EDI Compliant
NAID Compliant
NIST 800-88
Microsoft Registered Refurbisher
ISO 14001
OSHAS 18001/ISO 18001
R2
Key Takeaway
As an ITAD provider with a dedicated shredder for IT assets, we provide the visibility your business needs to determine the optimal time to replace assets and optimize the value they receive in exchange. Organizations offering IT asset management services can help monitor asset resale/recycling to protect their organization from the potentially catastrophic liabilities associated with data loss.
We anticipate that collaborations between large logistics businesses and specialty logistics vendors will grow in scope with an IT asset management audit to ensure fulfilling demand for transportation of potentially sensitive data. Businesses must identify data risks and collaborate with trusted ITAD providers like CompuCycle that leverage reverses logistics to provide a cost-effective chain of asset disposal process flow.