History of the Recycling Symbol
The triple arrowed logo has become the universal recycling symbol, but did you know that the design originally started as a money-making idea for a Chicago-based packaging company? Or that the logo was created as part of a design contest to mark the first official Earth Day?
The recycling symbol came into a global recognition in the early 1970s when a design contest was held by a Chicago-based company, Container Corporation of America, a large producer of recycled paperboard, sponsored a contest for art and design students at high school and colleges across the country to raise awareness of environmental issues and that would symbolize the paper recycling process. The winning logo was designed by Gary Anderson, then a 23-year-old student at the University of Southern California. The image we now know as the universal recycling symbol was unveiled on the first-ever Earth Day in April of 1970.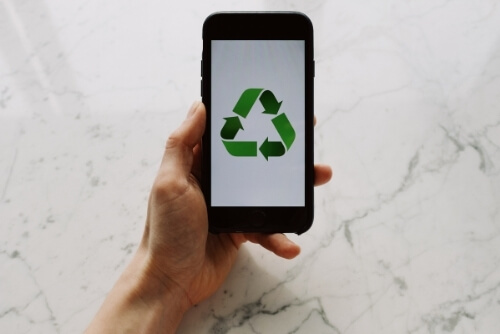 The recycle symbol is made up of three arrows in a triangle inspired by a Mobius loop – a surface that had only one side and no end. Each arrow twists and turns itself, and all three arrows chase each other. The symbol is the perfect representation of recycling.
Today, the original symbol and the many versions it has inspired are used as generic recycling labels.
CompuCycle recycles over 6 million pounds of electronics and refurbishes over 72 thousand assets annually. The unique recycling symbol in our logo represents our recycling hierarchy; refurbishing equipment for reuse, harvesting components for reuse and environmentally responsible, safe and secure recycling.
Share This Post