Office Assets That Need to Recycle: From the Expertise
Businesses are always looking to upgrade their facilities with better and up-to-date assets. Electronic devices that a business uses are integral to providing and offering smooth and efficient services. Therefore, businesses tend to upgrade them whenever the need arises. The old office assets that you, as a business, replace might be worthless and cast-offs for you, but there are several communities and individuals out there that are looking to purchase refurbished material. 
Whether it is furniture, paper, plastic, or old electronics that you are looking to dispose of, recycling them is the way to go about it as it conserves energy and natural resources. Throwing away your old electronics can negatively impact the environment and have legal implications in some regions. Here are some of the office assets that all businesses should look to recycle. 
Furniture 
Trashing your furniture in landfills is no good. Production of new furniture requires significant amounts of natural resources that can be saved with its reuse. The furniture that is in usable condition usually sells easily, but if it is not in good shape, you can offer it to recycling companies that will process it to separate its upholstery, woods, plastics, and metals and refurbish and reuse it in the production of other products.  
Old Electronics and IT Assets 
One of the most commonly replaced office assets is its electronics. New technology updates frequently render IT assets obsolete, and businesses have to replace them with new, advanced ones. Disposing of electronics by sending them to landfills is detrimental to the environment and public health. Electronics contain substances that are extremely harmful to the natural ecosystem and can contaminate soil and water bodies. 
The best way to go about disposing of your old electronics is by handing them over to CompuCycle. CompuCycle is an e-Stewards certified company that tests and refurbishes reusable electronics and resells them in the market, offering you value for them. The IT assets that cannot be repurposed are disposed of through environmental-friendly processes. CompuCycle is proud to be the premier electronics recycling company in Texas with a processing plant that provides shredding of scrap electronics into raw materials and separates the shredded electronics into steel, aluminum, copper, plastics, and circuit boards for direct shipment smelters, mills, and refineries. These capabilities provide our customers assurance that when the product is sent to CompuCycle, it is either refurbished for reuse and all scrap electronics are processed by CompuCycle to their end of life.  
Furthermore, CompuCycle ensures secure destruction of the data and information stored on the devices. Reach out to CompuCycle to schedule a pickup of your old electronics and IT assets that your business no longer needs.  
Paper and Plastic 
More and more businesses are striving to go paperless. All the office assets containing paper, paperboard, and plastic should be handed over to recycling companies who process and repurpose them for reuse. Books are better donated to charities, or you can have them pulped for recycling purposes. 
Packing Materials 
Many businesses deal with many packing and packaging materials ranging from glass jars, plastics, cardboard boxes to wooden pallets. They can all be recycled, serving as a source of natural resources and energy preservation.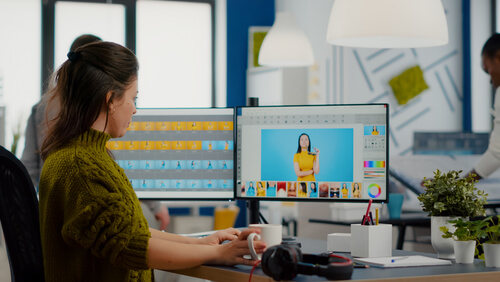 Why Should You Recycle Your Office Assets? 
An eco-friendly and green business is a responsibility that can be leveraged for profits as well. With growing awareness about the potential threats of global warming and environmental pollution, people support businesses that care about the environment more than those that do not. Here are just some of the reasons why you should recycle all your recyclable office assets: 
You can get good value for your old electronics and IT assets by offering them to CompuCycle, which has a strong network of sale verticals ready to purchase equipment. 

You can improve your brand's reputation and enhance the image of your business by marketing your recycling endeavors with your sustainability department. CompuCycle provides a yearly Environmental Scorecard that highlights the carbon footprint reduction from your company's efforts and provides the weight of material your corporation deviated from the landfills. 

Manufacturing all new office assets requires extraction and use of petrochemicals and metals and high amounts of energy. You can contribute to the conservation of all these by recycling your office assets. 
CompuCycle is your best bet for electronics recycling as it is an e-Stewards certified company compliant with local and international electronics recycling regulations. The company has an efficient chain of custody, and all its processes are clean and green. Get in touch with them to learn more about their services and offerings. Let us be responsible and contribute to the cause of environmental protection.  
Share This Post