Quick Queries to Ask Your E-Waste Recycler
Finding the right e-waste recycler for your business is crucial to ensure that all your equipment is disposed of properly. If you've shortlisted some candidates but can't decide which one is right for you, here are a few questions you can ask your e-waste recycler. The answers to these questions should help you determine how competent the potential e-waste recycler is. Read on to learn what these questions are!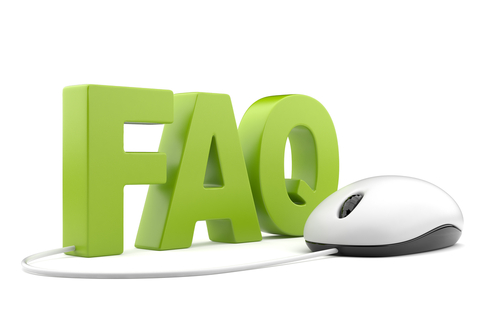 What Kind of Services Do You Offer?
It is always important to know exactly the kind and variety of services you'll be getting when recruiting an e-waste recycler. Not all electronic waste recycling companies have the same high standards and comprehensive service portfolios as CompuCycle, so it is best to ask what services will be provided. 
Comprehensive Disposal: Businesses generate all kinds of e-waste. As a result, the e-waste recycling vendor that you ultimately choose must be able to handle any kind of equipment. Most will cover the basics like hard drives, desktops, and other bulky hardware. The ideal candidate should go beyond this and offer the disposal of seemingly insignificant items as well. These can include USB drives, compact discs, and any other storage device.  
Smart Asset Management: Your e-waste recycler must offer some kind of system to log and track each item as it leaves your possession. Any service that does not cover this displays a high degree of carelessness. 
Credible Frameworks: The process by which your equipment travels through the chain of custody should be reliable and well-documented. 
On-Site Services: Not all equipment can be allowed to leave your organization due to the potential liabilities that it could create. As such, your e-trash recycling vendor should offer on-site services as well. 
Do You Follow Industry Standards? 
Almost every industry has certain "best practices" that have emerged over the course of its existence. These practices become the standard to which all players within the industry aspire. Electronic waste recycling is no different.  
Your e-waste recycler should comply with some recognized standards so that the quality of service is ensured. Here are a few examples: 
Sustainable Waste Management Plan: The word recycling requires that your e-waste recycler operates in a sustainable and eco-friendly manner. This means that discarded equipment should not end up in landfills, incinerators, or export to another country. The first two points add to environmental pollution, while the last point increases liability for your organization. 
Step-by-Step Destruction of the Equipment: E-waste recycling demands that the process begins by extraction of reusable materials. This step should be followed by deconstruction into components that make up the equipment and a disposal plan for each component. 
How Do You Extract Value from Disposed of Equipment? 
Most equipment that goes through electronic waste recycling will return some valuable components before being completely useless. In fact, a lot of the equipment that you've disposed of will still be usable for other organizations. 
It is the e-waste recycler's job to ensure that you receive maximum value from your electronic waste. To do so, they should be able to: 
Independently assess the market value of the equipment. 

Erase all potentially sensitive data from your assets, and reset them to factory settings before selling them on. 

Properly destroy any piece of equipment that has no significant value. 
Apart from the major questions mentioned above, you should also inquire about several minute details such as: 
What measures do you take to protect our data? 

What references can you provide? 

Are you certified by the relevant authorities? 

How much volume can your service comfortably manage? 

How expansive are your operations? As in, what is the scale of your logistics network and processing centers? 

Do you stay up-to-date with the latest regulations and standards in the industry? 
Why Choose CompuCycle?
We are a fully e-Stewards certified, women-owned e-recycler. We are the first and only company of our kind with a cutting-edge, fully automated electronic waste recycling plant that operates locally in Houston. Though we are based in Houston, our services are available to all organizations within the United States. 
Final Word 
Have you been Googling "e-waste recycling near me" but are yet to find the right candidate? Look no further than CompuCycle! We offer e-recycling programs of the highest quality and a comprehensive suite of services. Reach out to us today to learn more.  
Share This Post