What It Takes to Extend the Duration of Your Hardware? An IT Recycling Guide
Lifecycle management of the hardware that your business employs is something that can save you a lot of money. You can extend the lifespan of your IT equipment and extract maximum value out of it by resorting to IT recycling. More and more businesses are now incorporating IT equipment recycling into their hardware asset management systems, enhancing the total life duration of their IT assets. Proper end-of-life IT equipment disposal is another thing that businesses should be wary of to fulfill their legal responsibilities directed towards preserving the environment.
IT Asset Lifecycle Management
When your business procures an IT asset or equipment, the money spent on it is an investment that you make on that piece of equipment. The process of maximizing the utility your business gains from that electronic device and the return you get on it is called lifecycle management. It is an approach that ensures that when a business replaces the old electronics or IT assets with new ones, it does not dispose of the replaced equipment without attaining the maximum potential value that it has to offer.
It is inevitable for businesses of almost any kind in today's digital world to produce e-waste. Laptops, computers, servers, network devices, and supporting IT equipment gets updated and replaced, and the old devices need to be done about. Disposing of the equipment by trashing it is one way of managing it, but it neither offers any value nor is it a responsible way of dealing with end-of-life IT assets as it can harm the environment.
When you hand over your IT assets to an IT recycling company, they get tested for the usefulness left in them. After getting refurbished, they are remarketed and resold for reuse. This allows the value left within the equipment to be extracted out of them by their exhaustive use. Even the electronics that cannot be reused have a significant value attached to them as the materials, such as aluminum, copper, metal, and silver that they comprise of can be reused in the manufacturing of other products.
When you consider the full and life of your IT assets through the implementation of electronics lifecycle management best practices, you maximize their value and extend their overall value. In order to do that, you need the services of not just any IT recycling or IT disposal company, but a certified and credible one, like CompuCycle. It takes IT assets from organizations nationwide before carefully and extensively testing them for their reusability. Refurbishing the reusable ones in compliance with R2 regulations and shredding the non-reusable ones, CompuCycle ensures complete protection of the sensitive and confidential data that was previously stored on the devices.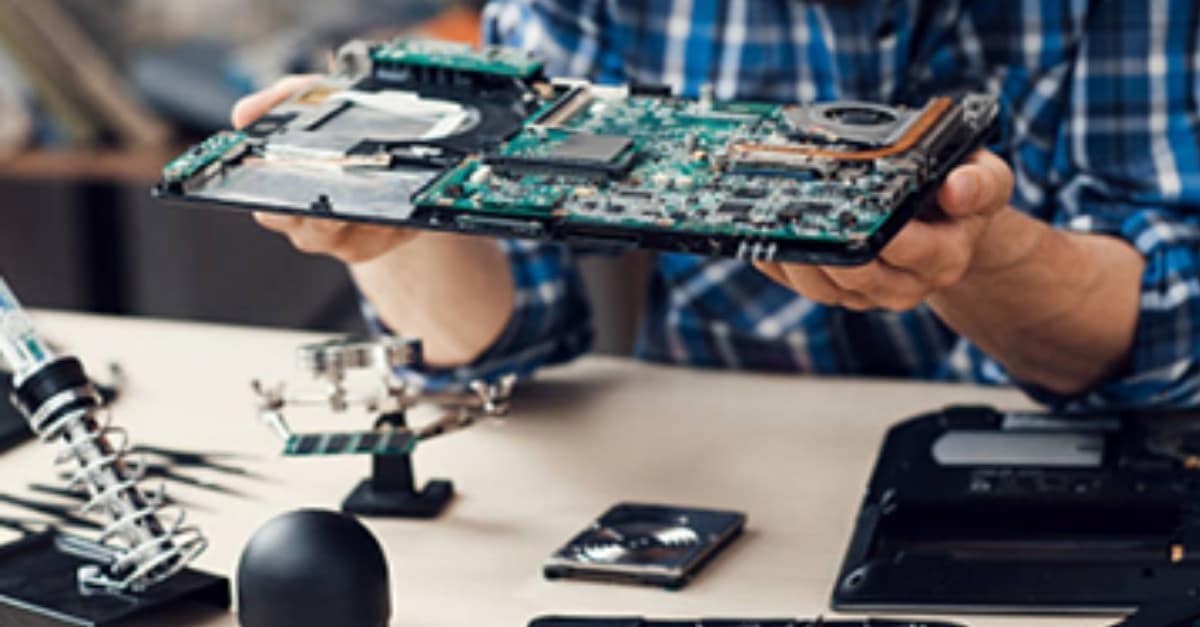 The refurbished equipment is remarketed and resold to buyers, and its value is offered to the company that the electronics formerly belonged. The non-reusable assets are shredded, and the resulting small pieces are sorted as per the materials that have further value and the ones that do not. CompuCycle then disposes of the e-waste that remains and has no further value in an environmentally friendly manner, unlike most of the other IT asset disposal companies by sending the shredded material directly to the mills and smelters. The IT equipment recycling company then offers proper documentation regarding data safety, reselling, and disposal of IT equipment to its respective clients.
To manage the lifespan of the IT assets and equipment that your business uses and ensure that you are extracting full lifespans out of them, here are some useful steps you can take:
Planning
Evaluate your current IT infrastructure by analyzing the age, performance, storage capacity, and security of each of its assets. Take notes of problems that you notice during your evaluation and mark any opportunities you can explore to extend their use. Calculate the procurement cost of each device and the utility that you have extracted out of them to date.
Acquisition
Whenever you procure or purchase new IT assets or electronic equipment or devices, note down the total (primary as well as secondary) costs related to each product. This will help you determine if you have attained its full potential value at its end-of-life stage.
Maintenance
Throughout the operational phase of all your IT assets, maintenance programs and regular inspections should be ensured with the help of analytics and software to elongate the life of the equipment. Each electronic item's useful life is bound to reach its end, but through proper care and maintenance, that point of time can be delayed.
IT Recycling and IT Equipment Disposal
Once the need arises to replace an electronic device or if it becomes non-functioning, hand it over to a certified and responsible IT recycling company, like CompuCycle, to ensure that you do not let the value that remains in the asset go to waste. You will not only be ensuring in a value-efficient way but protecting the environment as well. Proper disposal of IT equipment and IT asset recycling allows you peace of mind that you extracted the maximum potential value out of your equipment and that you are compliant with all the environmental-protection legalities.
Get in touch with CompuCycle today for all your IT equipment recycling and IT equipment disposal needs and to make sure that you extend the lifespan of your hardware to its maximum possible limit.
Share This Post