4 Great Environment Day Ideas for Businesses
The world annually celebrates several environment-related days, such as World Earth Day, World Water Day, and World Metrological Day. However, UN Environmental Day is one of the oldest and most important themed days, especially for businesses.
Since COVID-19, thousands of businesses worldwide are finally building a stronger environmental agenda and becoming more eco-conscious and socially responsible. They're using this day as an opportunity to influence and encourage their workforce to preserve and enhance the environment.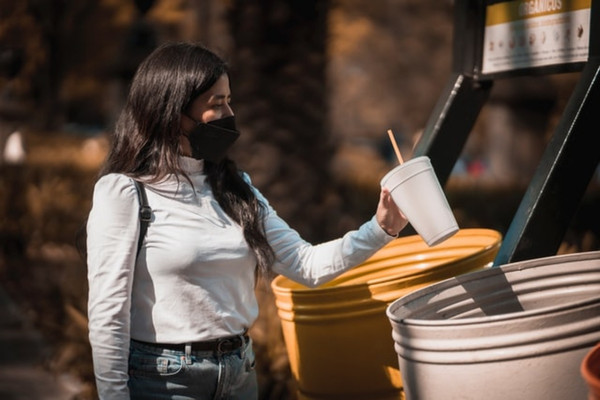 Moreover, like any other event, World Environment Day calls for a celebration. So, whether you're a green company or aspiring to be one, check out these four great Environment Day ideas for businesses. But first, let's recall what this day represents and how it came into existence.
What Is Environment Day?
World Environment Day is an annual celebration that takes place on June 5th. This day was created to increase awareness of global environmental issues, such as global warming, paper, electronic waste, landfills, plastic, etc., and inspire action to save and restore our planet. Today, businesses in over a hundred countries observe and celebrate this day as part of their green and social initiatives.
History of World Environment Day
Environment Day was established by the United Nations in 1972 on the first day of the Human Environment Conference in Stockholm. Since 1987, the UN has chosen a different host country as the center of these activities.
For instance, in 2021, the event was hosted by Pakistan, and the theme was "Ecosystem Restoration." In 2022, the event will be hosted by Sweden with the theme "Only OneEarth."
4 Great Environment Day Ideas for Businesses
Now that you're up to speed, let's move on to the business end of our post – 5 Ways to celebrate to join the cause and celebrate Environment Day:
1. Throw an Old-Fashioned Office Party
Employees need a little break from their daily duties and routines from time to time. So, why not throw them an Environment Day party at your workplace. You can kill two stones with one bird by increasing their job satisfaction while contributing to raising awareness for an important cause.
Modern employees are more eco-conscious than their traditional counterparts and prefer to work for companies with sustainability and social initiatives. To throw a party fit for the occasion, you can serve meals made from organic produce, use biodegradable cups for drinks, and buy recycled décor.
You can host a sustainability-related trivia game, team-building exercise, or scavenger hunt for entertainment.
2. Lend Your Team to an Eco-Cause
Another great way to demonstrate you're a socially responsible company is by lending your employees to an eco-cause. With this, your team can take a break from their usual duties and volunteer in different activities, such as a tree-planting drive, green protest, and recycling program. Your team can visit the beach, library, community shelter, state or national parks, etc., and end the day with a group lunch or dinner.
3. Work From Home
One of the core objectives of World Environment Day is to help businesses and individuals reduce their carbon footprint. One of the best ways to do that in the digital age is remote work. So, if your operations don't necessarily depend on on-site workers, you can announce a work-from-home week. This way, your team can avoid commuting to work or traveling to other cities to reduce their carbon footprint.
With your workplace temporarily closed, as it probably was during the lockdowns, you can reduce your paper and electronic use exponentially by switching to digital solutions, such as teleconferencing apps and note-taking software. With this initiative, your team can enjoy all the perks of remote work, from flexible hours to more time for other activities.
4. Incentive-Based Recycling Program
One of the best ways to honor Environment Day is by launching an office recycling paper. Did you know that employees produce 4.4 pounds of solid and electronic waste every day? So, you can use this occasion to reduce some of the clutter from your workplace and safely dispose of what you don't need.
For instance, you can shred unimportant documents, recycle cups, and organize a cleanup. You can also use this opportunity to hire an electronic recycling company to get rid of old hard drives, equipment, and peripherals.
Once you're done, you can reward your employees by offering them the rest of the day off, lunch on the house, a gift basket, or even a bonus.
Final Thoughts
So, there you have it – 4 great ways to celebrate this year's Environmental Day. Of course, there are hundreds of other ideas you can explore. However, keep in mind that the idea of this celebration is to increase eco-awareness and reduce your carbon footprint. So, whether you plan to throw a party or volunteer at the beach, make sure your team understands what they're fighting for.
CompuCycle is a secure, reliable, certified hard drive destruction service in Texas. We can help you safely dispose of electronic waste, such as HDD hard drives, from your facility through on-site shredding.
Feel free to get in touch with our team to learn more about our eco-friendly data destruction services.
Share This Post