A Business Plan for E-Waste Recycling
In a world where resources are being depleted at an alarming rate, it's more important than ever to find ways to recycle and reuse materials. That's why e-waste recycling is such an important industry. Corporate electronic recycling is set to lead the industry to newer heights in the coming years.
E-Cycle electronic recycling refers to the process of reusing electronic devices and/or their components to get more value out of them, even after their life has been completed. This can include components from everything, be it a computer, laptop, cell phone, tablet, TV, batteries, and more.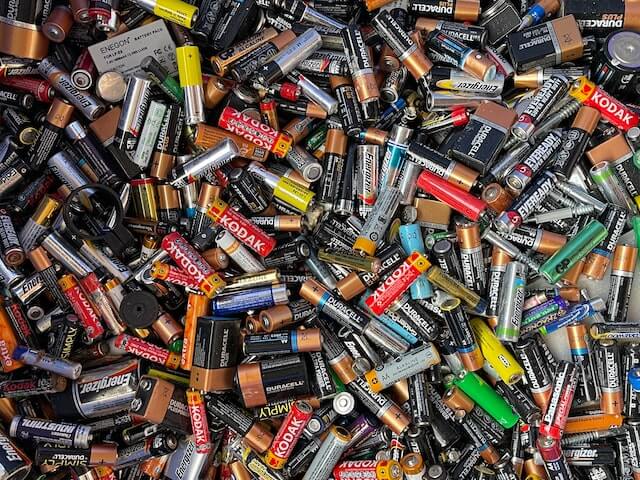 However, when adopting these practices, there are a lot of elements that businesses will have to consider. This guide will provide you with all the information you need to get started with electronics recycling to help you create a dedicated business plan.
Electronic Scrap Recycling – An Overview
The e-waste industry is growing rapidly across the globe. It is estimated that 50 million metric tons of e-waste are generated each year. And, with the rapid pace of technological advancement, this number is only expected to grow.
It is important to note that without corporate electronic recycling programs, your waste may end up in a landfill. Not only will you end up losing out on potential revenue, but it is also considered socially irresponsible as it not only poses a threat to the environment but also to public health. So, what can businesses do to help address this issue?
Adopting corporate electronic recycling practices is a great place to start. Take corporate computer recycling, for instance. Not only will this help to reduce the amount of e-waste going to landfills, but it can also be a great way to cut down on corporate expenses and perhaps earn revenue upon disposal of assets.
When creating a business plan for electronic recycling in Houston, TX, here are some steps to include and considerations to make:
1. Collecting E-Waste from Corporate Offices and Other Businesses.
This is the first step to consider in your business plan. You will need to devise how e-waste collectors will go to your corporate offices and other businesses to collect e-waste. This can be done through e-waste drop-off events or pick-ups. This entire process is known as asset recycling/collection logistics and tracking.
As a business, you can also set up e-waste collection bins in your office for employees to dispose of their e-waste. Three of the most important considerations for this step include:
Ensuring that all collected e-waste is properly sorted.
Creating a system for tracking the e-waste collected.
Identifying corporate partners that you can work with.
2. Sorting E-Waste by Type and Material.
The next step is to sort your e-waste by type and material. This will help to ensure that the e-waste is recycled properly. For example, certain types of e-waste, such as CRTs, need to be handled very specifically to ensure it doesn't harm the Earth or the environment.
When furthering your corporate electronic recycling ventures, this step can be crucial to help you maintain better social responsibilities as well. You can ask electronic recycling companies, such as CompuCycle, for help in this regard.
Key considerations for this step include:
Ensuring that all e-waste is divided, and employees are separating waste types properly. ● Finding a reliable company for disposal and data destruction.
Identifying any e-waste that can be reused or refurbished.
Educating employees about the importance of e-waste sorting.
3. Sending E-Waste to Certified Recycling Facilities
After the e-waste is sorted, it can be sent to certified recycling facilities. Here, the e-waste will be dismantled and recycled properly. Electronic recycling businesses specialize in this regard. Your business plan should include the policies this company needs to follow when helping you with your recycling ventures.
When creating this element of your business plan, make sure that you:
Find certified electrizing scrap recycling facilities that can recycle the type of e-waste collected.
Ensuring that the recycling process is done properly to avoid the release of toxins.
Keeping track of the e-waste that is recycled.
Remember, when creating a business plan for e-waste, it is important that you identify the right corporate partners, properly sort the e-waste, and send it to certified recycling facilities.
4. Reporting The Amount of E-Waste Recycled.
After the e-waste is recycled, you should report the amount of e-waste recycled. This reporting should be done for partners, shareholders, potential investors, or the general public. Your business plan should:
Identify corporate partners that you can report the e-waste recycled.
Explain how often you will report the amount of e-waste recycled and why.
Create a system for reporting the e-waste recycled and explain why you chose this system (financially and procedurally). Your electronic scrap recycling ventures should be as cost-effective as possible.
To ensure cost-effectiveness, the best explanation is done financially for investors and socially for the general public. Make sure you list the benefits of the model you chose and explain the chain of custody of your assets. CompuCycle can provide you environmental score cards to show the total amount of equipment that was diverted from landfill as well as the reduction of the carbon footprint.
5. Getting Paid for The Recycled Materials
In some cases, businesses may be able to get paid for the recycled materials. This can be done by selling the recycled materials to certified recycling facilities or by working with corporate partners. You will need to find certified recycling facilities that will buy the recycled materials.
Your corporate electronic recycling plan should also include everything from your company's mission and vision to your marketing and financial strategy, along with the benefits that your recycling program offers.
The good news is that corporate e-waste recycling is a growing industry with plenty of potential. So, if you're ready to get started, then now is the time to do so! Call CompuCycle today to learn more about what makes us the best electronic recycling business and how we can help you and your business plan scale!
Share This Post