How to Consider Hard Drive Health & Info Security While Providing Secure ITAD Services?
Organizations that generate surplus IT assets and equipment are often faced with e-recycling and e-waste disposal challenges. Trashing the organization's IT assets can leave them exposed to legal implications and make them a source of adding to harmful e-waste. This can lead to lower popularity among customers and decreased profits. The other risks they make themselves vulnerable to by managing their hard drive disposal in an irresponsible manner include cybersecurity threats and data impeachment.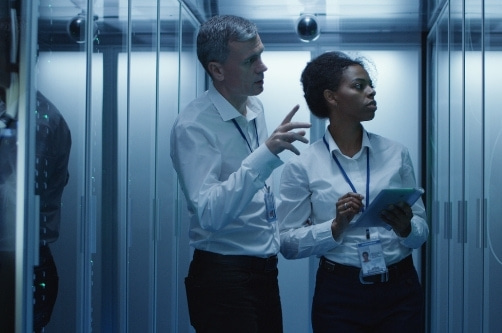 The best way to go about hard drive destruction is to hand them over to a certified hard drive destruction service that has a secure chain of custody. CompuCycle offers compliant and secure ITAD services at a national level to organizations of all sizes, working in all sectors and industries. It has a state-of-the-art hard drive shredder that performs hard drive destruction in an eco-friendly and safe manner. They have secure processes that ensure that the confidential and sensitive data of your corporation remains safe and out of the reach of everyone and anyone.  
With the advancements in technology, the dependency on electronics has been increasing. That, coupled with enhancements in the cybercrime sphere, is making it difficult for organizations to ensure that their sides and areas are covered in this regard. For this reason, it has become even more important for businesses to stand ground against such heinous acts and do everything in their power to render themselves completely protected. A major requirement to successfully achieve this target is ensuring handing over their electronic storage devices to secure ITAD services.  
Laws and regulations regarding the privacy of consumers and employees are getting more and more strict with time. Governments realize that the cyberthreats problem is not to be taken lightly and that it is an area that is evolving with the evolution of technology. The responsibility of safeguarding the private and personal information that organizations receive from their customers lies solely on those organizations. The repercussions and penalties of failing to do so are modest by no means, reaching millions of dollars. It is an established fact that people, as well as corporations, are more willing to work with organizations that have clean security records and ensure data safety through their processes, systems, infrastructure, and practices. Performing hard drive destruction through a certified hard drive destruction service is something that will offer people a sense of trust and reliability for your business.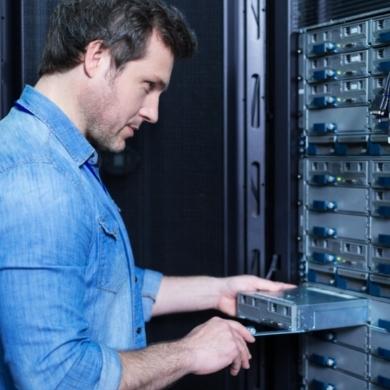 Most of the vendors and businesses providing secure asset disposition services are not certified. Therefore, they employ systems that can endanger the safety of data that was previously stored on your storage devices. Even a small piece of information about your organization's operations, plans, employees, customers, or finances can lead to a catastrophic cybercrime that can lead to penalties, financial losses, and diminished business popularity if it makes its way into the wrong or ill-intending hands.  
Secure data sanitization services from a credible ITAD vendor provide businesses with much more value than what they pay for by keeping their data secure. CompuCycle offers secure ITAD services along with the documentation of their chain of custody as any data that comes to CompuCycle, ends at CompuCycle with our state-of-the-art shredder dedicated to hard drives and media tapes. This hard drive shredder relinquishes the need for human handling and performs single-point hard drive destruction. 
With its environmentally friendly e-waste recycling processes and solutions that exceed the safety, health, security compliance, and financial standards, the company provides utility options like onsite and off-site hard drive destruction service and pickup or drop-off at their facility. Their sophisticated and robust systems and procedures allow you to have peace of mind that your data is wiped off completely and securely. 
For IT assets disposition, hard drive disposal, hard drive shredding services, data center decommissioning, relocation services, program management, data erasure, liquidation, refurbishing, e-recycling, inventory services, and electronics asset management, get in touch with CompuCycle today.  
Share This Post