What Are the Steps Organizations Can Take in Preparation for the Destruction of Data?
Organizations of all sizes and industries need to keep themselves at the forefront of technology in order to stay competitive and relevant within the ever-changing marketplace of today's world. For this purpose, as soon as newer and updated technology becomes available, organizations replace their older systems and equipment with them. However, obtaining the latest and the most advanced technologies requires a company to make hefty expenses. One of the most efficient ways for businesses to recoup a good part of that technology refreshment cost is by using e-waste recycling services from certified e-recycling and data destruction services.
Other than receiving help from the value your e-waste has to offer, another, even more crucial aspect of the end-of-life IT assets processes is secure data destruction. Huge magnitudes of data are being accumulated and stored by businesses across the world with enhanced connectivity and advancements in technology. Organizations need to ensure complete mitigation of data breaches and protection of their customers and employees through secure data storage. However, another aspect other than storage is the treatment of the electronics that hold that data after they become redundant.
There are several devices, including tablets, smartphones, hard drives, computers, and other digital devices, which can store data. It is important for businesses to guarantee that effective media destruction is conducted on their end-of-life storage devices with the help of certified data destruction companies. This is to make sure that your data does not reach malicious or ill-meaning hands and your business stays protected from cyberthreats. Here are a few steps organizations can take in preparation for the destruction of data.
Back-Up Important Data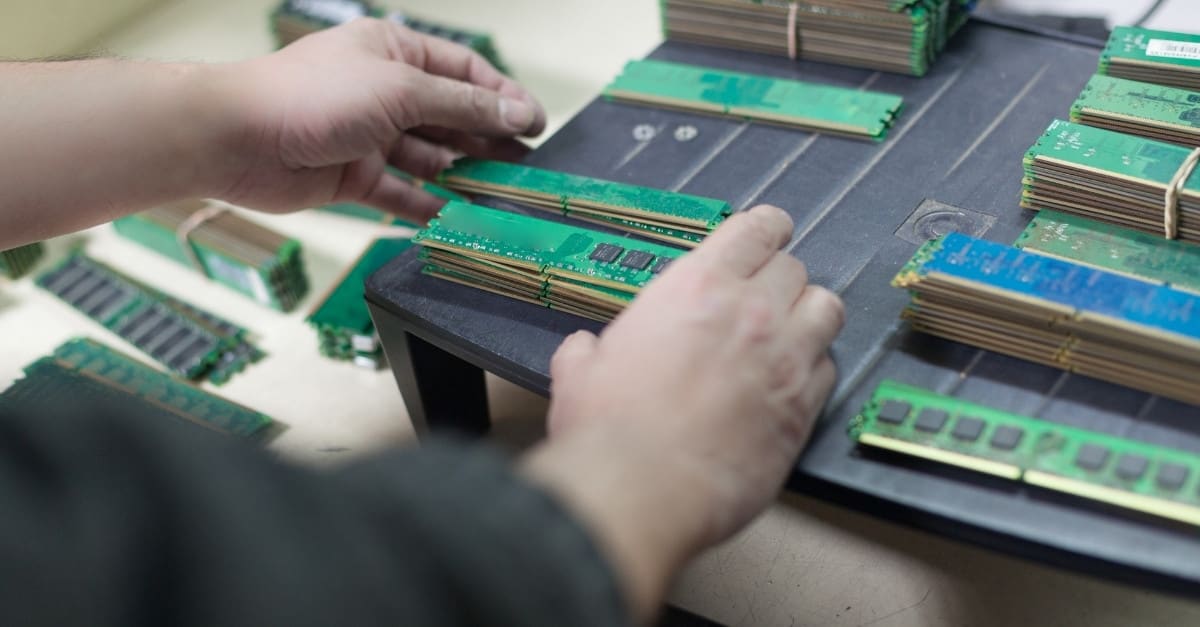 When you hire certified data destruction services, like CompuCycle, to carry out secure data destruction for your business, they make sure that all the data stored on the devices you hand over to them is completely wiped off from the face of the earth. This is for your own safety, and you definitely want that from the service. However, this requires you to back up any data (in at least two places) that you might come in need of in the future before you provide a data destruction company with your IT assets. If you go to the service later to ask for your data, it will not be able to help you with that.
List Out Your IT Assets
Listing out a list of all the devices that are a part of your business e-waste as well as the ones that you are currently using accurately and in detail helps you to keep your IT assets organized. It also makes it simpler for you to get an exact quote from the data destruction service. When you know which assets are leaving your building and which are staying, you do not miss any of your business devices later. This is also a service that CompuCycle can support you by coming to your facility to take your inventory before disposal.
Go For NIST Data Destruction
NIST refers to a set of guidelines and frameworks for data sanitization and data destruction that are there for the purpose of ensuring proper and secure data destruction. All data destruction companies should conform to the NIST regulations, but unfortunately, very few do. Before you choose one from the extensive list of available data destruction services, make sure that it conducts NIST data destruction. CompuCycle is one of the few certified data destruction companies in the US that is compliant with not only the NIST frameworks but all the local as well as international data destruction regulations and standards.
Ensure DOD Destruction
The Department of Defense now uses a combination of degaussing, wiping, and physical data destruction techniques. The best way to go about the destruction of data for businesses is to hire a media destruction company that uses a combination of NIST data destruction, 5220.22-M, and the currently used DOD destruction techniques. CompuCycle will provide your company with certificates of data destruction for both sanitizations as well as hard drive shredding. If the drives are still in the machines, you will also receive an audit report that gives the serial number of the hard drive to the serial number of the parent machine.
CompuCycle is an experienced data destruction company with highly specialized teams that are experts when it comes to using NIST as well as DOD destruction of data.
Build a Relationship With a Reputable Media Destruction Service
When you have an experienced and dependable media destruction company by your side to help you with your business e-waste management, you get to harness the market knowledge and the industry expertise of the company to ensure that you always have your IT equipment well-prepared for secure data destruction.
To receive help from the best-in-class data destruction services, get in touch with CompuCycle today.
Share This Post