What is E-Waste
What is e-waste? This 21st-century term has further implications than you think. E-waste is shorthand for electronic waste, which is improperly disposed of electronics wreaking havoc on our environment.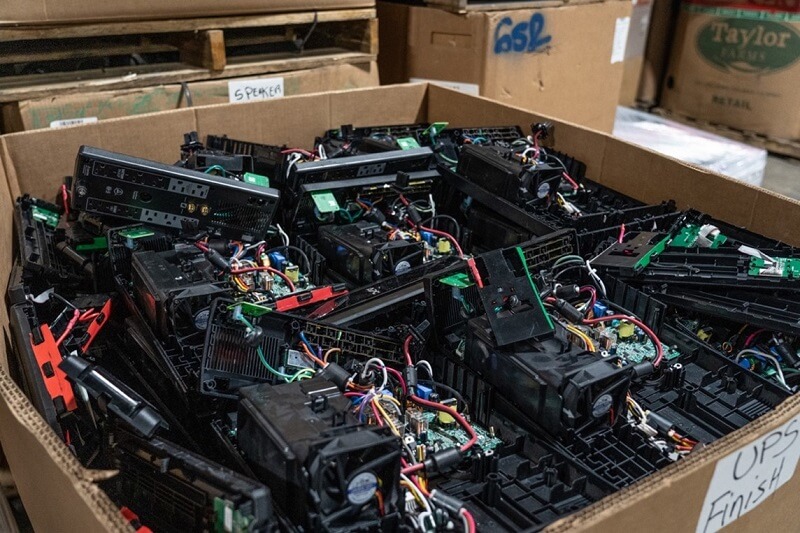 Much of today's e-waste comes from corporate entities. CompuCycle aims to prevent future assets from being dumped in landfills by expertly recycling computer parts and other electronics. Learn how to reduce e-waste when updating your systems and consider CompuCycle to assist with corporate asset management.
How to Reduce E-Waste
Annually, more than 50 million metric tons of e-waste are produced globally. This ranges from cell phones and computers to refrigerators and vacuums. Both residential and business electronics compound this statistic, as the need for the newest technology has prevailed due to the constant and rapid development of innovative features and upgrades.
Technological innovation is a necessary and even life-saving part of our society but has serious environmental and health implications. Although, this doesn't have to be the case. Nearly 100% of all electronic components are recyclable!
If you're wondering how to reduce e-waste, recycling, and refurbishment is the answer. Many disposed of electronics aren't even in poor condition, all they need is a tune-up, and they'll be good to go for another few years. Of the electronics past their expiration date, all parts can be recycled into more electronics or other goods.
Corporate Asset Management
If more businesses implemented a corporate asset management strategy with CompuCycle, e-waste would be significantly reduced. We recycle hundreds of thousands of material pounds—per client. Our fully-automated processing plant allows us to fully shred all materials after our data erasure process, ensuring the safety of your data while streamlining the recycling process.
Recycling computer parts isn't the only portion of corporate asset management. To get really sustainable—both financially and environmentally—consider working with us to upgrade your IT assets with refurbished materials. This practice is another great way to reduce the e-waste negatively impacting our planet.
CompuCycle refurbishes and markets computers domestically and internationally. We obtain all PCs, laptops, and monitors from major corporations, government organizations, and schools across the U.S. We offer only tier-one, name-brand equipment. All the technology we offer for sale has gone through our refurbishing process and is thoroughly cleaned, inspected, and tested by our technicians.
Providing Tailored Solutions
Now you no longer have to wonder, "What is e-waste?" Instead, focus that energy on the solution to e-waste: recycling computer parts and corporate asset management with CompuCycle. To learn how we can provide tailored solutions for your end-of-life IT assets, contact us! We'd be elated to educate you further on the effects of e-waste and how our business offsets this.
Share This Post