Choose CompuCycle!
It is a crucial decision for any business to choose their electronics recycler. You have to make sure that you hire the right company to manage your IT assets and their recycling. The risks attached with this decision are significant as your company's sensitive data is on the line, and there are financial and legal risks involved with the matter. The management of a business can attain peace of mind if they are sure that their IT assets are being managed responsibly, safely, and securely. For this purpose, it is important to contract with an electronics recycler that is e-Stewards certified. We made a checklist for you to make the right decision to recycle responsibly with CompuCycle.
Electronics Recycling Program Checklist
The program reflects proper corporate stewardship:
Legal Compliance
Make sure the recycler is certified and compliant with relevant local, state, and federal regulations, legislation, and guidelines. Non-compliance with the legal requirements puts your organization at risk of being faced with certain penalties.
Environmental Sustainability
The program you hire should promote green initiatives and environmental sustainability. Reusing the electronics and their components and parts that can be reused allows for the conservation of natural resources. E-waste causes public health issues and negatively impacts the environment.
Monetary Viability
The program should deliver fiscally responsible results and offer you the maximum return on assets. Make sure the program can be utilized corporate-wide. Electronics recycling companies that take care of all your IT assets disposal needs offer you cost savings and proper data maintenance. Purchasing your obsolete electronics benefits your business and motivate and encourage you to contribute to eco-friendly best practices.
Data Security
Make sure the program eliminates risks associated with asset disposal and perform complete asset tracking and reporting with Certificates of Recycling or Disposal. They should only engage in certified data erasure and destruction with relevant reporting. You cannot let a company handle your sensitive and confidential data and information unless you are absolutely sure of their credibility. Always hire recycling companies that are equipped with the best security measures and guarantee you of complete data destruction through certification and documentation. A leakage of a single piece of data can pose significant security risks to your business.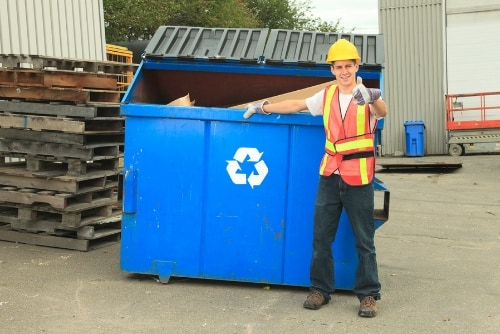 There are many electronic recycling companies in the market, but unfortunately,  not all of them are committed to following proper, environmentally friendly processes. This adds to the global e-waste quantities and the negative impact it has on the environment. Legitimate electronic companies have proofs of permits and certifications that you should always ask to see before hiring one. It is crucial for you to choose electronic recycling companies that reuse electronics and their components and not destroy everything they obtain, adding to e-waste. Some companies have improper destruction processes and are not equipped with the proper tools and resources for the work, putting public health at risk.
Merely naming a company as an electronic recycling company is not enough. There is a difference between e-waste collectors and e-waste recyclers. Proper recycling companies engage in educating the public as well. E-waste and its environmental impacts are becoming huge global issues, and it is with the public being informed about it that the impacts and ill-effects can be reversed. CompuCycle is committed to taking the issue to every platform, informing the public and organizations about the consequences, responsibilities, and best practices that they can follow to help. If a company is not proactive in being a part of the solution, it is highly unlikely that they follow proper electronic recycling practices even if they claim to do so.
Transparency is another factor that you should look out for when choosing an electronics recycling company. Responsible companies have nothing to hide, and they proudly show off what they do with the e-waste once they acquire it. They welcome you to their facilities and offer you documentation and certifications of acknowledgment. They have set goals and a clear path that highlights their efforts and commitment to reach those objectives.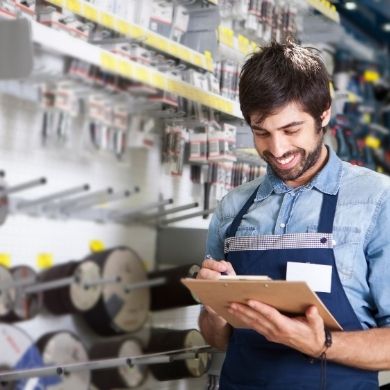 An electronic recycling company that offers additional services, such as pick-ups, data scheduling and maintenance, and offsite and onsite data destruction are usually more willing to help the community and the people. You should always choose companies that value and respect the confidentiality of your data and offer assurances for secure data destruction. It is also vital to study the company's pricing policies to ensure they are not overcharging you.
CompuCycle has a mission and vision that is aligned with environmental stability. Our core values are directed towards making the world a better place to live in, and our actions support those values. We have a number of certifications that support our credibility and reputation in the market. Our processes, procedures, systems, and equipment all align with the international standards and best practices of the industry.
We have a secure facility that has a foolproof security system in place. We offer virtual tours to anyone who is interested in our services so that they can attain peace of mind before hiring us. We evaluate and analyze the needs of your business and offer tailor-made services to you that fit your electronics recycling and data destruction needs.
Share This Post