Secure Data Destruction at CompuCycle
Compliance with government regulations is crucial for every organization and business, and so is the confidentiality of their private and confidential information and data in their storage media. When the electronics that your company owns become obsolete, the data stored in them should be completely and properly destroyed following secure data destruction policies and processes.
An improper informational asset disposal process can pose some major risks to your business's confidentiality and sensitivity. Therefore, it is highly important to hand over your IT assets, such as smartphones, DVDs, LTOs, laptops, solid state drives, flash memory sticks, CDs, DLTs, PCs, and servers, etc., to a secure, effective, and compliant data destruction service, like CompuCycle.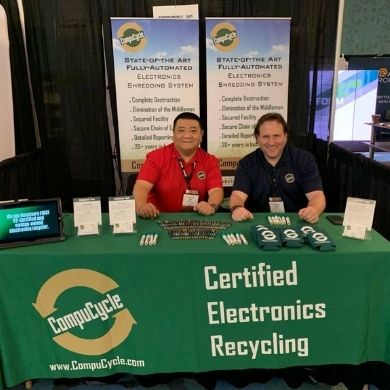 Here at CompuCycle, the most important part of what we do is to ensure that all data inside the electronics we process is permanently destroyed beyond recovery so that no one can ever access it and threaten your business in any way.
We practice the highest standards in data security from beginning to end of life. We set an inventory as soon as you contact us for our secure data destruction services to capture the quantities, models, and serial numbers of your outdated IT assets. Our specialized, experienced, and expert team evaluates and analyzes the information and chooses the most suitable and secure destruction method.
We use two methods of data security:
Data Sanitization: Meeting the NIST 800-88 standards using Department of Defense Compliant Software 5220.22-M, we administer a one or three-pass wipe of data erasure on the hard drives that can be reused. This software provides a report listing all pertinent information, including hard drive and unit serial numbers, and whether the driver passed or failed the wipe. If any of the drives fail this wipe for any reason, they are immediately shredded.
Data Destruction: At our facility, hard drives that are not suitable for reuse will be securely and physically destroyed with our Komar industrial-strength shredding machine. Once the drives have been shredded, they will be recycled responsibly. You can avail of our offsite as well as onsite secure data disposal services, such as shredding, crushing, degaussing, and data wiping. The assets that are suitable for reuse are repaired and processed in compliance with the international regulations after their data is completely wiped. The reuse of electronics offers a number of environmental benefits.
While we securely destroy data and your information-carrying assets, we guarantee zero incineration and landfill. We maximize the reuse of all the components, and all our processes are completely eco-friendly. We offer a full documentation of acknowledgment that your assets were recycled according to the best practices of the industry and international guidelines and that all your data was completely destroyed.
We are fully committed to environmental safety and always stay in line with international confidentiality and security standards. With us, your IT assets, data, and outdated records are safe and sound until they are made to vanish completely.
Benefits of Environmentally Friendly and Secure Data Destruction and Shredding Service
Data and Information Security
Even a little piece of your private data or information in the wrong hands can pose a high-security risk for your organization or business. By ensuring that your company's data is destroyed in a safe and secure manner before anyone has a chance to access it, your business can stay secure from this end. We respect and value your business or organization's sensitive and confidential data and information and make sure that no device or person gets access to it. Our destruction centers are equipped with 24/7 CCTV monitoring, electronic access control, and security.
Cost Efficiency
The outdated information and records that are not needed anymore can cost a lot. You can save data storage and holding expenses through data destruction. We offer efficient maintenance of your retention schedules that are based on your policies in our system. We keep a frequent check on them and notify you when a set of data or information becomes invaluable and needs to be destroyed.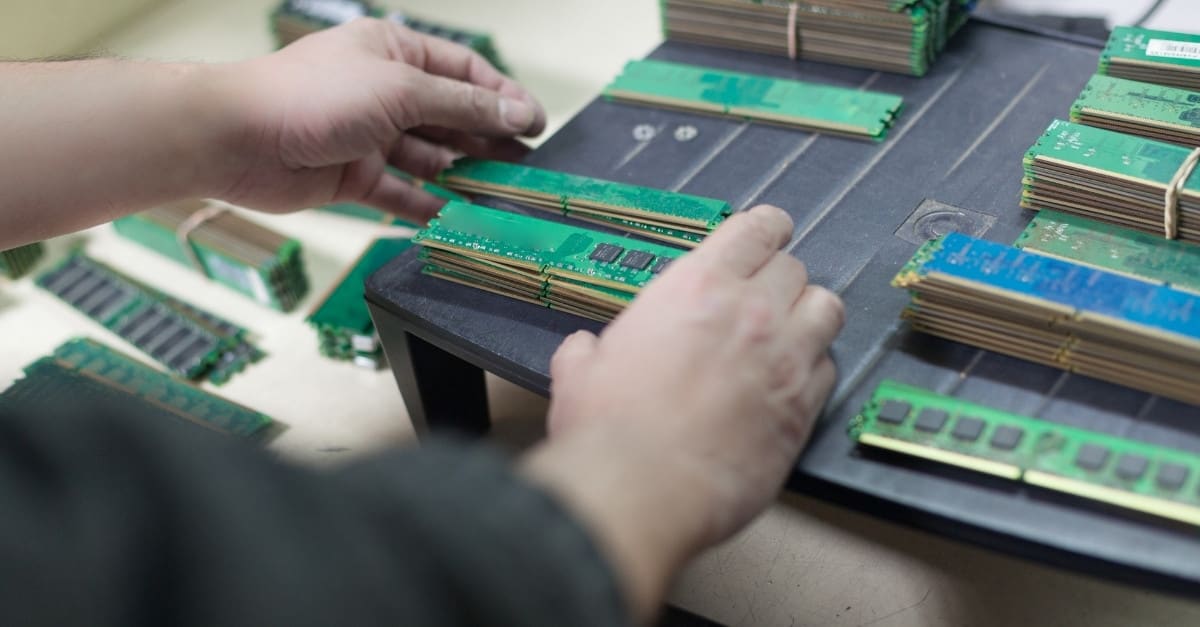 Compliance
There are several local and international regulations, policies, and rules for data protection that require compliant processes and procedures pertaining to data and information destruction. Non-compliance can result in various penalties that can impede the growth of your business. We are well-aware of the intricacies of all the laws and are in accordance with US/NSA/CSS. Our equipment and processes are all in compliance with the required security standards and codes, such as GLBA, PIPEDA, HIPAA, NIST SP 800-88, NIST SP 800-36, NIS, and PCI DSS. By receiving the proper documentation certifying data destruction, we pass over any responsibility of accountability from you to us.
Environmental Impact
You can go green and make a significant contribution to the safety of the environment by allowing us to render your assets reusable and destroying your data with the employment of eco-friendly practices and processes. Our facility is equipped with a state of the art magnetic field and the latest equipment that allows for a complete wipe of data and physical destruction of e-waste to ensure environmental safety. We are committed to making this world a better place to live in, and your support can boost our efforts.
Share This Post