What Are the Key Things Board Members Need to Focus on for Responsible ITAD Disposal?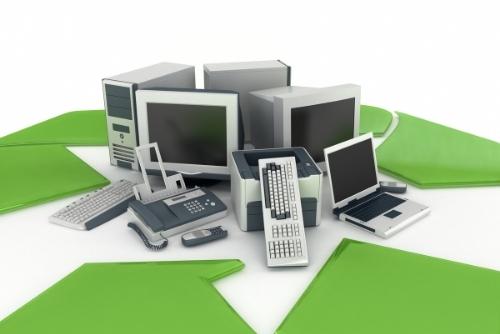 Apart from establishing the mission and purpose of an organization, its board members are responsible for its organizational planning, monitoring, managing its financial resources, and keeping its integrity. For these reasons and more, board members of a business, regardless of its size and industry, need to devise a strong strategy for its ITAD or IT asset disposition. Not doing so can not only make it difficult for them to achieve their above-mentioned goals but bring about other problems for the business as well.
ITAM, or IT asset management, is almost always an integral part of all organizations in today's digital world. One of the most major aspects of ITAM is ITAD, as, without it, your ITAM is effective neither for the business nor for its target audience. Global business giants have been fined millions of dollars for not handing their ITAD properly, and the laws regarding ITAD recycling are only getting increasingly strict. Here are the most common ITAD concerns that board members should look out for in order to ensure they are not missing a crucial part while trying to fulfill their responsibilities.
Security and Legal Challenges
You must have come across news about piles of trash filling the landfills of developing nations. It acts as a pile of treasure for cybercriminals looking for valuable information about businesses that are about to become their next ransomware victims. Additionally, there are immediate legal and security issues associated with e-waste as well. District of Columbia, along with more than 25 states in the US, have laws that require enterprise IT asset disposition. Non-compliance can have major consequences for businesses in the form of harsh penalties and even steep fines. International law regarding ITAD recycling and consumer data privacy and protection is another aspect that board members of organizations must ensure adherence towards as well.
There are many IT asset disposition services out there that are not certified or even responsible in their operations. Board members of enterprises need to be wary of who they partner with for ITAD recycling and ITAD management of their business as not all ITAD companies are the same. CompuCycle, one of the largest ITAD companies in the US, should be the go-to company for businesses looking for secure IT asset disposition.
Oversimplification
Another concern and a common misstep when it comes to global IT asset disposition are businesses and their board members oversimplifying their ITAD management. Many companies think that wiping their electronics clean and getting them hauled away without getting IT asset disposition providers is a safe way to get rid of their IT assets. In fact, there are several intricacies involved in ITAD recycling and secure IT disposition, such as degaussing, hard drive shredding, and wiping. All these processes require high operational efficiency, along with the use of procedures that are proven and tested for security.
IT asset disposition industry best practices are crucial to be followed to ensure that no unauthorized access to data is possible as even a single microchip can have sensitive data that can be obtained if it is thrown into a landfill.
Non-Certified Services
Whether it is data center IT asset disposition or enterprise IT asset disposition, a business that relies on non-certified ITAD companies is constantly at risk of being hit with cybercrimes. This is because there is no way of knowing where your e-waste is going and the processes they follow. Endorsement from IT asset disposition industry certifiers means that an ITAD recycling firm conforms to secure, environmentally responsible, and efficient processes.
Furthermore, such non-certified ITAD asset disposition providers attract you with extraordinarily little or no fees but hold onto the revenue and value gained from recycling your devices. In other words, they are not free at all. Such IT asset disposition companies also skimp on data destruction verification, thorough testing of redundant IT assets, and chain of custody. Working with such non-certified ITAD companies means your business contributes to negative environmental impacts and becomes vulnerable to cybersecurity threats.
Chain of Custody
A secure chain of custody is the only way ITAD recycling can be performed the right way. A complete record of all the locations to their final downstream as well as documentation about the ITAD process being carried out in a compliant and responsible manner is something that board members must demand from the ITAD recycling company they hire to carry out their enterprise IT asset disposition.
CompuCycle can truly rid board members of all kinds of organizations of all their ITAD concerns. It is one of the largest ITAD companies in the US IT asset disposition industry, whose services are sought after by large-scale businesses in several industries. All businesses receive certified documents, reports, and certificates for all their ITAD disposal and data destruction needs. Get in touch with CompuCycle so that they can take care of all your ITAD recycling needs.
Share This Post