How CompuCycle is Delivering Standardized Houston ITAD Service?
Businesses within all sectors and industries, operating in Houston or anywhere else in the US, need to look for a number of things while choosing an ITAD service for the disposal of IT equipment that is obsolete or unwanted. The ITAD services industry is extensive, and not all operators within it are created equal. Corporate enterprises should always opt for ITAD service providers that offer comprehensive, compliant, and completely secure ITAD services and data center solutions.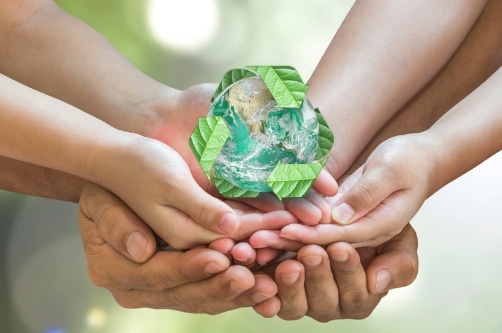 Each and every ITAD process, independently as well as in union with other procedures, need to cater to two aspects of IT asset disposition standards. First, it should keep the data stored on the IT assets completely secure at all stages of the ITAD process, and, secondly, it needs to have zero impact on the environment. For this purpose, there are a number of regulations and standards, both local and international, that layout strict and well-defined frameworks for IT disposal services to follow. 
R2 Standard 
The Responsible Recycling (R2) certification is an electronics recycling industry-leading certification that helps ensure social and environmental responsibility, transparency, and quality among organizations that are certified with it. It dictates how each process should be carried out, from IT asset collection to testing and refurbishment to IT asset disposal. One of the best R2 certified disposition services in the US is CompuCycle. 
ITAD and Data Security 
All IT hardware that bears confidential and sensitive information pertaining to a business or an individual needs to be safely cleansed or destroyed. There are several local and international laws and data security management policies and standards that look to ensure this. These policies and regulations require IT asset disposal services to provide their client businesses with an audit report that details the status of each IT asset upon its pickup and a certificate ensuring secure IT asset disposal, destruction, cleansing. 
CompuCycle's Standardized ITAD Service 
When it comes to standardized and secure ITAD services, CompuCycle is a reliable name and a highly experienced ITAD provider. It not only offers secure IT asset disposal to enterprises of all sizes and industries but specializes in data center asset disposal as well. CompuCycle has a team of highly skilled personnel that excel in the areas of secure packing and transportation of IT assets, comprehensive and thorough testing, refurbishment, value recovery, and environmentally friendly IT asset destruction and disposal.  
CompuCycle accounts for all devices and performs detailed documentation by recording the asset tag, serial number, model, make, and final disposition of each device. After registering the items, all data that they hold is completely and securely wiped off through the US Department of Defense (DOD) and standardized data destruction processes. Whether the process is performed onsite or offsite, business representatives can physically witness the destruction of their devices through a live feed.  
Another thing that the ITAD services industry regulations require ITAD service providers to have is a strict and secure chain of command to ensure continuous tracking and monitoring of IT assets. The facility of an ITAD provider should also be completely secure with effective and robust safeguards in place. The equipment used across the IT asset recycling and destruction stages also needs to be technologically advanced and well-designed.  
The processes, techniques, methodologies, and procedures that CompuCycle employs are compliant with all the ITAD services industry standards. CompuCycle ensures the protection of its clients' brands, secures the destruction of personal or corporate sensitive data, and transfers all liabilities related to IT asset recycling and disposition from its clients upon itself. 
Why Go for Standardized ITAD Services? 
Reckless IT asset disposal and e-waste are global problems that are getting more and more critical every day. For this reason, new laws are being introduced, and their implementation is being made stricter. All businesses need to make sure that the ITAD service they partner with has security and safety features across all their processes, including transportation and logistics, testing, refurbishing, hard drive destruction, recycling, and disposal. The slew of advantages it offers include: 
Keeping the costs of logistics under control 

Ensuring prevention of unauthorized access to your data 

Ensuring complete environmental protection and zero-impact 

Keeping your business in line with compliance, corporate, and environmental laws and policies 

Recovering the maximum potential value 
To enable your business to benefit from all these advantages, get in touch with CompuCycle today to schedule IT asset pickup or onsite secure IT asset destruction. The ITAD service is not only compliant with local ITAD process regulations but international ITAD services industry standards as well. This means that by handing over your redundant and unwanted IT assets to CompuCycle, your business's 'green' efforts will get boosted, and you can achieve peace of mind regarding the security of your business's sensitive data.  
Share This Post