Proud to Create Jobs with Easter Seals Greater Houston
You may have seen some of our teasers lately about some big news we've wanted to share. We're finally able and, might we add, very excited to announce our newest partnership with Easter Seals Greater Houston, a local nonprofit organization that serves people of all ages with all kinds of disabilities and their families. Through this partnership, we'll be working towards the greater goal of training and employing Houston's disability community. We're thrilled to be a part of a sustainable solution as terrific as this one and hope you take the time to read through the press release (below) to learn more about this new initiative. 
Thanks for helping us continue to grow our socially responsible business, Houston!! 
Electronics Recycling Company Partners with Non-Profit Organization to Create Jobs for the Disability Community
CompuCycle and Easter Seals Greater Houston Join Together for Sustainability Initiative
HOUSTON, TX- (April 12, 2012) – CompuCycle, Houston's premier electronics recycling company, and Easter Seal Greater Houston, the local non-profit organization benefiting individuals in Houston living with disabilities, have joined hands for providing sustainable employment opportunities and computer proficiency training to citizens living with a disability.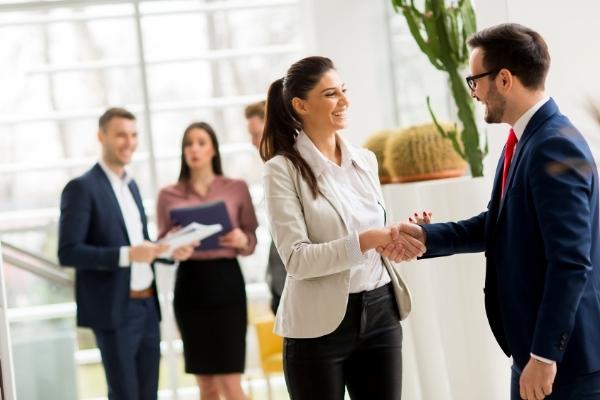 Through the new initiative, corporations will donate their electronic waste to Easter Seals Greater Houston; in contract with CompuCycle, all donated products will be collected, audited, and safely processed to fund a long-term training and employment program. CompuCycle responsibly disposes of electronic devices that are not suitable for reuse or recycling. The IT assets that have extractable materials in them are processed in eco-friendly ways, and substances, such as metal, alloy, and aluminum, etc., drained out from them are used in the production of new products. This supports the preservation of natural resources and helps the environment by saving energy.
The reusable electronics are tested and repaired in accordance with the international environment safety regulations and are put up for sale. This supports the underprivileged communities by enabling them to access technology that they otherwise could not afford. For example, a small NGO with limited funds can buy bulk refurbished computers at low prices to help underprivileged students. 
CompuCycle will be providing permanent employment positions to Easter Seals Greater Houston's clients, and Easter Seals will provide initial training courses to its clients to teach necessary job skills, including recycling, refurbishing computers and electronic products, and basic computer proficiency. Eventually, CompuCycle hopes and plans to expand this program on a national level. 
 CompuCycle is an e-Stewards and ISO 14001:2004 certified, responsible electronics recycling company providing safe, secure, and certified recycling and data destruction to Houstonians. Easter Seals Greater Houston offers a range of services to infants, adults, and families with disabilities, including employment preparedness and training. Together, they can do the city a lot of good. 
Easter Seals Greater Houston CEO Elise Hough was thrilled to find a partner in CompuCycle. "Our clients have a difficult time finding employment, and often, an even harder time maintaining these jobs," she said in a statement. "What's most exciting for us is that through comprehensive training, our clients will have job skills that aren't only applicable to their work at CompuCycle, but for the rest of their lives." 
 "CompuCycle is excited to begin a new journey with Easter Seals; the program is truly a win-win for everyone," said Clive Hess, president of CompuCycle. "Corporations can responsibly dispose of equipment that they no longer need or don't know what to do with, using CompuCycle, a certified company, to refurbish the equipment safely. Through dropping off these goods with us, these businesses are also simultaneously donating to a terrific initiative and helping to create jobs for employable people living with a disability." 
CompuCycle and Easter Seals representatives will be actively seeking corporate electronic waste donations in place of a grant or cash donation to provide the capital to fund and maintain the program. Initially, all corporate donations will be processed by CompuCycle, who will then donate net proceeds from the equipment to the program instead of paying these fees back to the corporation. These funds will directly benefit this newly created program and will allow for training courses to be developed for future expansion. This program is offering a valuable service to businesses while also supporting corporate social responsibility and sustainability programs. All this is being done through completely green and clean processes. 
CompuCycle offers on-site data destruction facility as well as an e-waste pick-up facility for corporations. For more information on how businesses are donating surplus or end-of-life electronics to the Easter Seals Greater Houston and CompuCycle partnership, and thus, contributing to the larger "What If" Campaign, please contact Sara Speer at 713-301-0338 or sara@thepmteam.com. For a list of accepted products, please visit the CompuCycle website. 
Share This Post