United States E-Waste Legislations in 2022
When it comes to e-waste legislation, it is important to note that there are not any laws that directly incriminate individuals or companies that do not practice e-waste recycling. There are no federal laws that require electronics recycling.
Having said that, there are many indirect legislations, social elements, and environmental factors that could potentially impact business performance or reputation if you do not recycle e-waste. The federal Resource Conservation and Recovery Act (RCRA), for instance, covers the disposal of toxic elements found in electronics.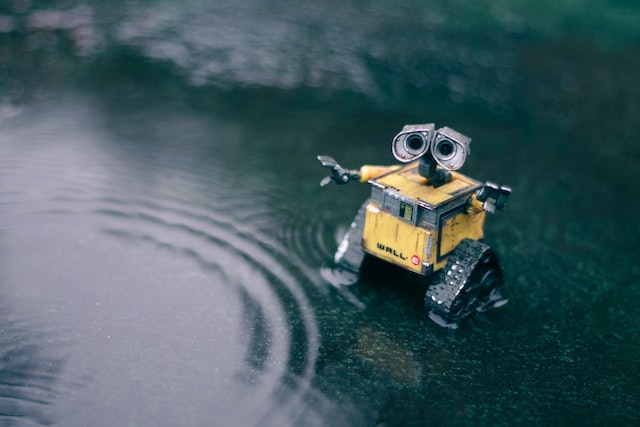 Remember those old CRT television sets or fridges? You cannot simply throw them out to the landfill or the incinerator. Instead, it is important that you either recycle them yourself or give them away to e-waste recycling programs. The same is now true for laptops, smartphones, and more, because of their batteries.
In this article, we will take a closer look at recycling legislation that impacts e-trash recycling and why businesses should observe them for better social and environmental responsibility.
Waste Legislation & Its Potential in the United States
The need for better recycling legislation has been around since the 1990s. However, initially, their goal wasn't exactly recycling but ensuring that companies dispose of hazardous wastes properly. A prime example of this is the Basel Convention in 1992.
Basel Convention (1992)
This was a movement dedicated to inspiring the international community for better disposal and storage of hazardous material. However, in the early 2000s, the movement decided to adopt a recycling stance as well, hence becoming an e-waste recycling legislation as well.
Now, the movement joins forces with a number of federal governments, the public, and more to find or create other reparations for companies or countries that do not have e-waste recycling centers. It hosts extremely specific information on how to manage hazardous waste across the globe, such as computer hardware recycling. The convention has been ratified by 98 countries across the globe, hence making it substantial recycling legislation for the entire globe.
The U.S. was among the first countries to ratify this legislation, and while it is not yet enforceable by federal law, the ratification means that companies that do not follow the guidelines can get fined heavily.
The United Nation's E-Waste Legislation
The United Nations also takes the matter of environmental damage rather seriously, especially now that third-world countries have started facing the brunt of global climate change. To address this issue, the U.N. recognized the rapidly evolving issue of e-waste and urged countries to have federal e-waste legislation in place.
According to the U.N., the world could soon see a "tsunami of e-waste rolling out over the world." on top of the global warming effects. And so, instead of simply focusing on better e-waste disposal methods, it also urges tech recycling. The International Telecommunications Union (ITU), International Labor Organization (ILO), and other U.N. programs have come together to ensure that these legislations are slowly but surely implemented in the world.
In the U.S., this legislation has effectively begun educational and informative drives. These drives advocate knowledge and best practices to follow, as per the U.N.'s e-waste recycling legislation. Furthermore, the U.S. has also adopted an intervention model for the implementation of relevant policies.
E-Waste Recycling Centers as Solutions
The U.N. has always had a prime focus on the U.S., E.U., and China, especially when it comes to electronics and tech recycling, as well as the impact of global warming. The U.S. recognizes that these steps alone are not enough to promote the e-waste management initiatives that the country needs to take or to deal with the potential threats that it presents.
E-Waste Recycling Legislations in 2022
The federal government is currently working on passing e-waste legislation enforceable by law, but there are a lot of moving parts to consider. It would be like implementing a law that requires individuals to separate recyclables and non-recyclables at home, i.e., it would be exceedingly difficult to implement.
This is why the U.S. is currently focused on turning e-waste recycling into a "socially responsible" thing to do. This is being done across the country by organizing and institutionalizing e-waste recycling. As the value of the e-waste recycling industry increases to over $62.5 billion annually, it is no secret that the U.S. is actively looking to grow this market and promote a better, healthier world for future generations.
The country has also begun offering incentives in the form of tax benefits to motivate companies and individuals toward computer hardware recycling. At the same time, companies across the country also offer much more extensive and impressive service providers than any other country. For instance, CompuCycle is a company that offers a range of e-waste recycling services, such as the end of life disposal, asset refurbishing, asset collection, logistics solutions, and data destruction. This allows for more convenient e-waste recycling and hence allows for better e-waste legislation compliance.
Get in touch with us today for a free quote or to learn more about how CompuCycle can help you prepare for potential e-waste legislation and make our world a better place.
Share This Post