What Is the Difference Between Offsite and Onsite Data Destruction?
Whether it's private information from your clients, employees, business partners, or proprietary data that keeps your business competitive, protecting confidential data is a consequential responsibility. When that information resides on memory devices you no longer need, often the simplest way to ensure its destruction is to destroy the gadgets themselves. Hard drive shredding is very similar to document shredding in that the storage device is physically chopped into minute fragments by a machine. However, while a shredded document could be reassembled and read with enough time and effort, a shredded hard drive is constantly destroyed beyond repair along with its digital files. 
CompuCycle's hard drive shredding services pair our industrial-strength device with our industry-leading dedication to data security. We're able to process thousands of hard drives, floppy disks, CD-ROMS, USB drives, and tape drives in a matter of minutes, making it a quick, effective data erasure method.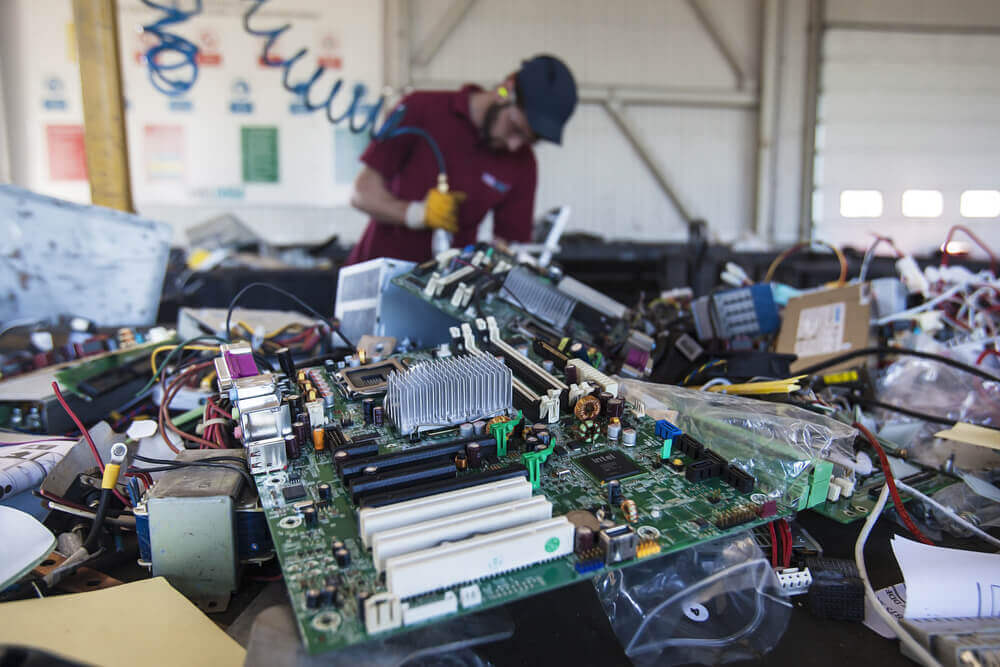 An ITAD (Information Technology Asset Disposal) company like CompuCycle provides onsite data destruction and peace of mind with our fully secured shredding process. Not every hard drive shredding service performs environmental-friendly and secure (for data) processes. You can type 'hard drive shredding service near me on the internet and hit search, and you will come across several non-certified ITAD companies that are willing to dispose of your end-of-life electronics for you. However, if we are to fight the issues that arise from lack of or improper e-waste management, Corporations should opt for only certified and reliable hard drive shredding. Houston businesses and corporations nationwide in need of secure data destruction should reach out to CompuCycle to receive a wholly secure and eco-friendly computer hard drive shredding service.    
A choice that organizations have while partnering with CompuCycle for their hard drive shredding needs is to go for either onsite hard drive shredding or offsite hard drive shredding. Let us look at what the two options mean. 
What is Onsite Hard Drive Shredding? 
Onsite hard drive shredding means that the hard drive shredding company you choose comes to your location to carry out computer hard drive shredding. Onsite hard drive shredding is also known as mobile hard drive shredding. The process starts with a state-of-the-art GPS monitored truck with a shredder inside, arriving at the location of your server room, data center, or office at the scheduled time. The personnel representing the hard drive destruction services will collect the hard drives, and the shredder then destroys all the hard drives into small pieces.  
What is Offsite Hard Drive Shredding? 
Offsite hard drive shredding involves your selected hard drive shredding company either collecting the old hard drives from your office or you delivering them to their facility. Logistics aside, the shredding is carried out at the facility of the hard drive shredding service. You can choose to witness the shredding by going to the facility or opt to stay in your office while your outdated drives get recycled.  
Onsite Data Destruction Vs. Offsite Data Destruction
Both onsite and off-site hard drive shredding is secure if the hard drive shredding service you go with is certified and credible. The option you go for depends upon the business's needs, requirements, and wishes. 
With an onsite hard drive shredding service, one or more business representatives can be physically present while the process takes place without commuting to the shredding company's facility.  
CompuCycle provides its clients with a certificate of destruction as proof of secure destruction of data that was stored on the hard drives for both offsite and onsite hard drive shredding.  
Offsite hard drive shredding that takes place at the facility of the computer data destruction services is more suitable for businesses that have logistical resources available to them that can transport their end-of-life equipment to the shredding company's facility, although, CompuCycle offers pick-up services as well to provide utility to its clients. The company's chain of custody is strict and robust, ensuring that the confidential and sensitive data information that was previously stored on the devices is completely and securely destroyed.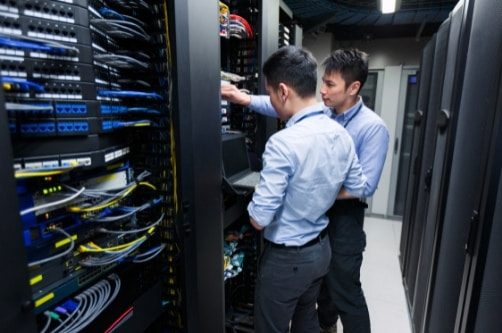 Both kinds of services offer the following benefits: 
They elevate the risk of your business information going into ill-meaning hands or data breaches. 

The material from your shredded electronics is recycled for use in the production of other products. 

A safe and secure drive destruction service, like CompuCycle, follows environmentally-clean processes. 

Your site becomes clean of sensitive and potentially dangerous material. 
CompuCycle is dedicated to sustainable business practices. After the destruction method, hard drive materials such as steel, aluminum, and circuit boards are recovered and sent to smelters and refineries for the last e-waste recycling process. 
We see to it that all shredded hard drives are appropriately disposed of and kept out of landfills. All disposal is done by following applicable government regulations, R2:2013 practices, NIST 800-88, and ISO 14001:2015 environmental best practices. For more information, please see www.compucycle.com 
Share This Post